The yourindex multifunction hub platform geolocates anything registered users enter and update, anywhere in the world.
The above partially summarizes how yourindex can be useful to everyone. The system also includes a growing number of other relevant features.
The Share and Earn function also makes yourindex a real hub where you can find useful services and products, valid and tested by a growing feedback from the yourindex staff, welcomes a growing and increasingly significant number of highly updated dynamic information sites, dedicated to services and specific products of a variety of companies and beyond.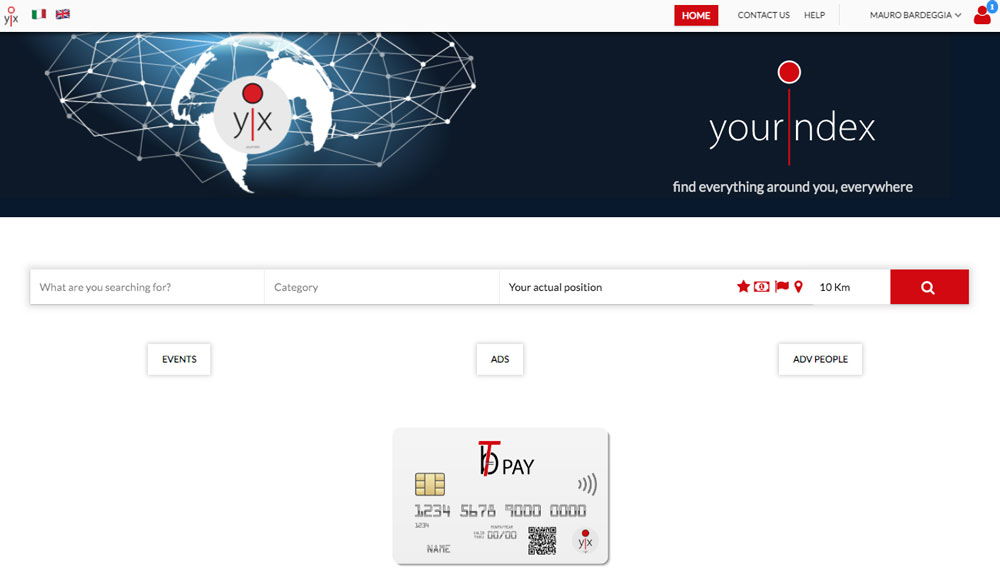 The pages/site present on Share and Earn, can and are disseminated and reported by AdvPeople, and by all yourindex users, with a sort of action similar to an electronic flyer, which can be very profitable.
The more you publish and share, the more the chances of earning increase, because what is published remains online in an increasing number of web points, chats, groups and so on.
The yourindex system includes full support, anywhere in the world, for home deliveries, collection from suppliers of products/services booked remotely, take away, with the self-managed system, instantly online, of shop windows, menus, price lists , all with images and texts, geolocated. In fact, bringing to everyone's mobile phones, in an absolutely smart way, all the businesses around us or in the geographical points of interest.
Through the system of unlimited and free generation of dynamic QR Codes, downloadable and printable anywhere, which can be connected to any address, pages, sites, price lists, menus, with a linked address that can be instantly changed by the account holder, each publication automatically generates 1 QR Dynamic queue.
To accelerate the development of the system, we have launched fundraising campaigns through GoFundMe. By donating, gifts are obtained, including: shares / shares of part of the structure and/or the international holding yourindex, in addition to the immediate crediting of bT Money Gold, an international complementary electronic money integrated in the yourindex platform, managed in a very short time automatically and transparently through our innovative Payment systems.